Joined

Mar 6, 2005
Messages

9,579
Location
I was going to put this in Gary's thread, but I figured I will have questions and whatknot, didn't want to detract from the road truck's valor.
Gary's thread revived my interest in getting my first truck back up and at it.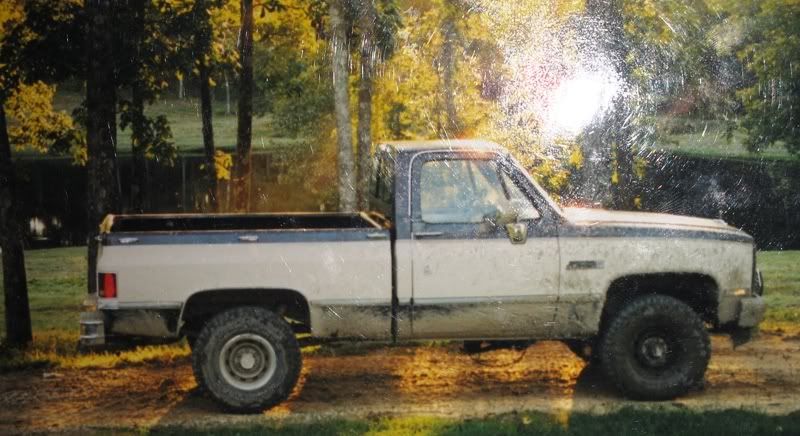 Back when I quit the truck I spent the summer rebuilding a 14 bolt rear end to replace the 10 bolt that finally crapped out (broke an axle twice, then broke the carrier). I finally got the axle under the truck, fresh disc brakes and all only for the tranny (700R4) to crap out.
Flash forward 4 years!
Today I got on cutting out the cats in the 1 ton, got one out and the pipe in, will finish the other tomorrow morning. On a quest for better mileage.
I got to thinking about it, if I rebuilt the transmission on the old truck I'm out 800-900 bucks and I'm still stuck with the 208 transfer case, rear slip yoke, and a friggin automatic (not mud wompin/towing/hell raising friendly).
I looked on our favorite site and found a lovely combo, wrong bell housing, but that's fairly cheap to swap out. I found an Advanced Adapters 27% overdrive unit mated to a SM465 tranny, followed by a sync'ed (rare, allows for shift on the fly) 205 transfer case. The transmission and case have been rebuilt, and neither them nor the OD have any miles on them.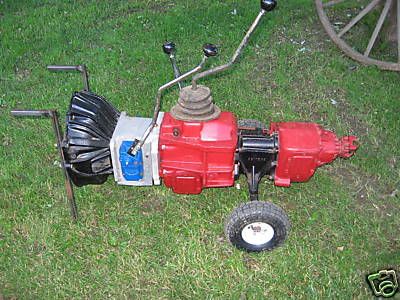 This is fairly close to my "dream" setup from back in high school. I'd want to twin stick the 205 (allows shifting the axles independently from high to low, fairly easy) and the only other thing I wanted was a 203/205 doubler kit to allow for a wide selection of gearing. (106:1-3:1 21 foward gears, 8 reverse)
It's a few hours north of St Louis, I'm checking to see if it could be made to fit in the Civic's trunk as he won't ship

.
I know I'll need new drive shafts, but to get the tranny mated up to my current 305 engine (and be able to later swap to a 350) and get the yokes spinning I would need:
Small Block bell housing >$150
Pilot Bearing >$20
Flywheel >$100
Clutch Kit >$200
Hydro Master Cylinder and Slave Cylinder/ Hydro Throwout >$>200 I'm guessing?
http://cgi.ebay.com/ebaymotors/ws/eBayISAPI.dll?ViewItem&item=260249971754&ih=016&category=33732&_trksid=p3286.m7&_trkparms=algo%3DLVI%26its%3DK%252BD%26otn%3D3%26po%3DOp2%26ps%3D5
looks like it would handle the flywheel/clutch issue, still leaving the throwout to be handled. I figure I could find this locally for a same or better deal.
What am I missing?
Before the truck was ready to go after the trany swap I'd need at least:
Swap 10bolt to 8 lug or better replace with Dana 60
Drive shafts
16" Wheels/tires
It might be a long row to hoe between school and work, but I figure it'll be fun assuming I finally get done and have my truck built how I, ME, CARL wants it done.
Dad of course is being his usual ass of a self when it comes to playing with the truck. He is the same person who paid $2k to have the 305 rebuilt by some dude his friend knew. Dude had the truck for 3 months (part timer) and ended up forgetting to torque down the oil pan (oil leaked from rear seal, nothing too serious but dangit boy!). He could have had a fresh 350 dropped in for the same or less money, in under a week and been better off.
Anywho, since I had to endure a short lecture from him tonight when I was just trying to make sure I was thinking the clutch through, I'm bouncing my ideas off ya'll and am not going to be talking with him about it anymore.