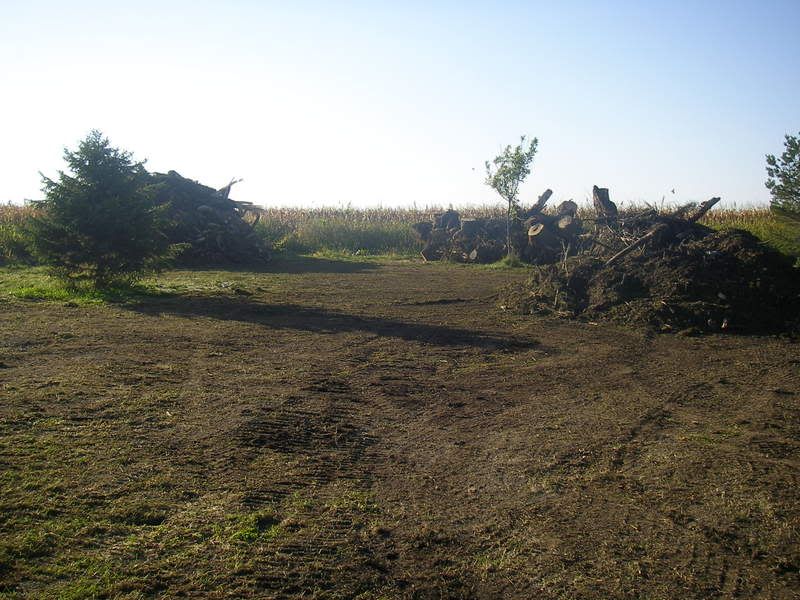 The road crew had about 40 trees in the ROW and asked if I wanted them.Ash,Ponderosa Pine,Maple and scrub,all or nothing.They were taken down with an excavator and would come with root balls attached so I said sure for 150.00 a tree.Well they started showing up as a load of dirt with some sticks in it


I called the foreman and told him we agreed on trees.That is defined root balls and wood,no dirt,fences old farm equipment.steel panels.Just root balls and flammable material.
It did'nt go so good so I started lopping and stacking butts and limbing and logging I had a shit of a mess by the time they were done for the day and even more so the next.
I need the fire wood and the money but being in the constuction business I knew what he was pulling,He had to get rid of the trash and unusable material as well so it came here.We had a conversation and he agreed that there would have to be an adjustment considering the landfill was his only option,35 miles away and 27.00/ton he's still in good shape.
Well after getting the usable logs piled up I moved in the 200 with the thumb and about 1 1/2 hrs later I've got root balls,burnable trash and dirt with trash in seperate piles.I shooting for 5000.00 and we'll load and haul it off.
It was looking like I took it in the shorts for awhile but I think with all things considered I hope to have 5K and enough wood to sell to pay for a splitter and a new 7900 Dolmar.
Best:ST